Nikkei's Poll Asks For Anime Titles That Should Be Preserved For Future Generations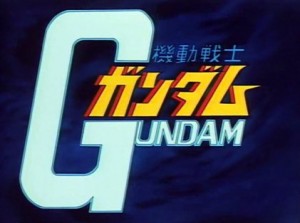 Let's face it. A lot of otakus have grown up watching anime which inspired and changed their lives forever. Some titles are so good that a lot of otakus can still remember it even in their old age and give them overpowering cases of nostalgia. Nikkei (Japan News Economy) Entertainment created a poll and asked readers what anime titles should be kept for all time and be introduced to new generations of viewers.
Nikkei has gathered results from 1000 readers within the age range of 25 to 54 years old. The editors then chose 200 titles that has given the most influence on the readers. The titles taken were produced from a given timeline, specifically from the 60's and 90's. The survey, which was done online, was performed on December 11, 2013 until December 18, 2013. Check out if your favorite title has made it! The top 10, taken from the Top 50 list, goes as follows. Note that there are a couple of titles sharing the same spot.
1. Mobile Suit Gundam (機動戦士ガンダム)
2. Dragon Ball (ドラゴンボール)
3. My Neighbor Totoro (となりのトトロ)
4. Space Battleship Yamato (宇宙戦艦ヤマト)
5. Laputa: Castle in the Sky (天空の城ラピュタ)
6. Doraemon (ドラえもん)
7. Lupin the Third Second Season (ルパン三世)
8. Sazea-San (サザエさん)
8. Galaxy Express 999 (銀河鉄道999)
10. City Hunter (シティーハンター)
10. Neon Genesis Evangelion (新世紀エヴァンゲリオン)
Nikkei has also asked for the Top 10 Tearjerkers, the Top 10 anime you want to show your kids and the Top 10 anime with the most memorable villains.