New Rurouni Kenshin Manga Features Life Of Shishio Makoto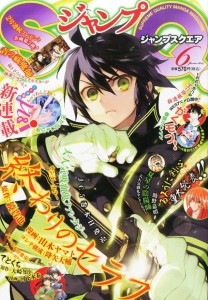 Shishio Makoto (志々雄 真実) is the world's most well-known villain in the world of anime and manga. We all have a glimpse of his life from his failed assassination to his steady iron grasp on Kyoto but what do we know of what propelled him to this mindset?
Rurouni Kenshin (るろうに剣心 -明治剣客浪漫譚-) is coming back as a manga on the pages of Jump Square (ジャンプスクエア) thanks to Rurouni Kenshin creator, Nobohiru Watsuki (和月 伸宏). Watsuki will be creating a one-shot manga that tells the story of Shishio Makoto. This news was first announced on the June issue of Jump Square. The Shishio manga will be published on the August issue of the said monthly shounen manga magazine.
Based on the Shinsengumi leader, Serizawa Kamo (芹沢 鴨), Shishio Makoto was assassinated after the Meiji officials concluded that Shishio is capable of taking over Japan for his own benefit. Assassination via burning failed and Shishio survived, which lead him to forming the Juppongatana (十本刀) and his steady conquer of Japan, starting with Kyoto.
The one-shot Shishio manga is a movie tie-in with the Rurouni Kenshin live action movies, The Great Kyoto Fire, which will be in theaters on August 2014. The August issue of Jump Square will be out in July so make sure you grab a copy on its date of release! The third Rurouni Kenshin movie entitled The Legend's Conclusion will be out in September.