New Mewtwo-Like Pokemon Confirmed To Have A Link To Original Mewtwo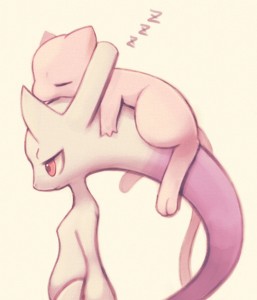 News of a Mewtwo-like Pokemon that was revealed to make an appearance in Pokemon X and Y has spread like wild fire. Make no mistake that Pokemon fans were quick to make speculations on the origins of this mysterious creature. The Pokemon Company, however, has finally put a confirmation that this new Legendary Pokemon does have a link to Generation I's Mewtwo!
This link is not your ordinary Pokemon relationship. The video clip, posted by the official Pokemon channel on Youtube, was taken from the movie Pocket Monsters Best Wishes! The Movie: ExtremeSpeed Genesect: Mewtwo Awakens (劇場版ポケットモンスター ベストウイッシュ 神速のゲノセクト ミュウツー覚醒). This movie, which will be in theaters on July 13, 2013, is the third Pokemon movie that Mewtwo has made an appearance. The movie will definitely shed more light on this Mewtwo connection.
This Mewtwo look-alike Pokemon's name still hasn't been revealed as of the moment. As for this Pokemon's abilities, it can be only commented that it does have powers similar to that of Mewtwo's.
Asgard won't be writing any spoilers so go ahead and check out the video below to know how Kanto's legendary Pokemon is related to this new one. Don't forget to catch Pocket Monsters Best Wishes! The Movie in cinemas come July 13!
Image taken from Tumblr.com.