Neon Genesis Evangelion Double Feature: New Asuka Figure Preview And Race Queen Books Scheduled For Release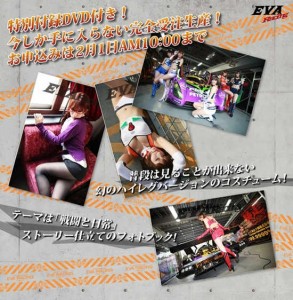 Neon Genesis Evangelion (新世紀エヴァンゲリオン) makes its impact on this week's Asgard Double Feature. First up is the Evangelion Race Queen Photo Book, followed by the latest Asuka Langley Shikinami figure.
Run by Run'A Entertainment Japan and sponsored by Studio Khara, Team Evangelion Racing has made appearances in racing competitions since 2010. Their first cars were a Toyota Corolla Axio and Mooncraft Shiden in the colors inspired by Evangelion Unit 01 and was followed by the Evangelion Unit 02-inspired Porsche 911 GT3 R.
The cars were not only Team Evangelion's apple to the eyes for they also have sexy Racing Queens. Team Evangelion's 2012 Racing Queens are featured on the last Team Evangelion Racing photo book entitled Battle and Daily Life. The 84-page book in full color will be released on March 2013 and is priced at 5040 JPY (56.25 USD). If you want a copy of it for your Eva collection, head on down to the Evangelion Store or Runatown before it's too late.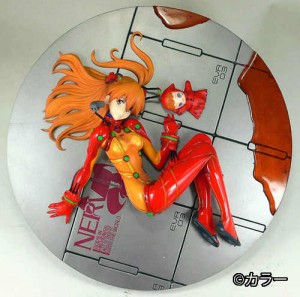 Here's a little something that every Eva fan or figure collector will be excited to know about. Another Asuka figure will be released soon, thanks to anime figure company Amie-Grand. Their lovely take on Asuka is made with her donning her test plugsuit in Evangelion 2.o. She has a total length of 21 cm and comes with a display base printed with the NERV logo as well as a mini version of Asuka's doll. Designed by atomic-bom's SUZU, this Asuka figure will be released on either April or May this year and is priced at 16,590 JPY (182.31 USD).