Naruto Ultimate Ninja Storm 3 Holds Special Surprise For Naruto Gamers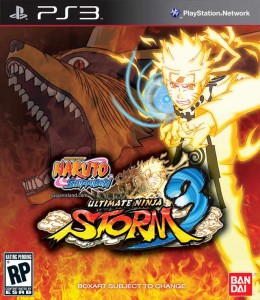 Asgard won't waste any second in announcing that the Hokage version of Naruto will be a playable character in Naruto Ultimate Ninja Storm 3!
Along with Mifune (ミフネ) and Hanzo (半蔵), Hokage Naruto will be part of the new roster of characters for the third installment of the Ninja Storm video game series. Here's a hint for Ninja Storm players: Hokage Naruto is available from the very beginning for players who have Naruto Generations saved on their PS3 or Xbox 360 units.
Naruto Ultimate Ninja Storm 3, the latest Ninja Storm offering by Namco Bandai and CyberConnect2, is a fighting game based on Masashi Kishimoto's (岸本 斉史) highly acclaimed ninja series, Naruto (—ナルト—). The first installment, Naruto Ultimate Ninja Storm (NARUTO-ナルト-ナルティメットストーム) was first released on January 2009 in Japan but was released two months earlier in North America and Europe. Naruto Ultimate Ninja Storm 2 followed a year later and now news of most awaited third Ninja Storm installment is making headlines.
Namco Bandai has announced that Ninja Storm 3 will include a "more profound story and a combat system that is aimed to further evolution". Furthermore, Boss Battles are back on the game.
Naruto Ultimate Ninja Storm 3 will be available for the Playstation 3 as well as XBox 360 units on Spring 2013.