Namco Namja Town Celebrates Naruto: Road To Ninja With Naruto Inspired Food And Items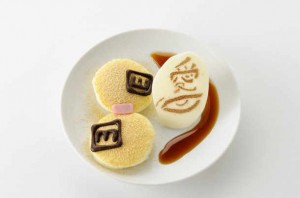 Namco Namja Town is getting in on the Naruto: Road to Ninja fun and has offered Naruto inspired food!
Part of their Naruto menu is the highly artistic Gaara Gourd Ice shown on the right. The food is prepared in such a way that Gaara's famous gourd stands on one side while Gaara's eye and tattoo is decorated on another. Aside from the Gaara Gourd Ice, Namco Namja Town also offers Kakashi's Sharingan dumplings, a dessert shaped into chibi Rock Lee's facial features and even the famous Ichiraku Ramen!
Bottomline: the food is just artistically and beautifully created that fans would surely have second thoughts on eating it.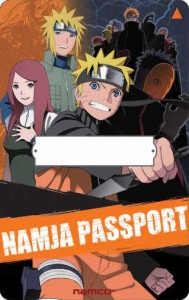 Food isn't the only thing currently offered by Namco Namja Town; the park passport and other items are also inspired by Naruto! The Naruto Namja Passport shows Naruto on the front with Minato Namikaze and Kushina Uzumaki on the left and the Akatsuki on the right. Stickers are also available with every character featured on the movie in chibi form. There are also Naruto: Road to Ninja badges.
Namco Namja Town is Namco's very own indoor theme park. Instead of a video game themed park, Namco Namja Town is a carnival inspired park complete with games, mascots and even a haunted house. What makes Namco Namja Town stand out however is the themed dining.
Namco Namja Town is located in Ikebukuro, Tokyo, Japan. The Naruto promotion runs from July 21 to September 2 only so don't miss your chance of getting these limited Naruto goodies!