Momoiro Clover Z Dons Sailor Moon Fuku For The Anime's Theme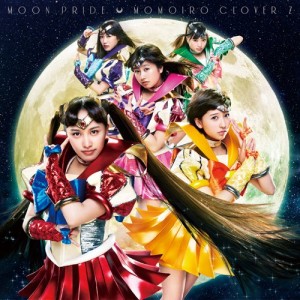 Sailor Moon Crystal (美少女戦士セーラームーン Crystal) has already been released and the whole world is falling in love once again with the one and only Pretty Sailor Suited Soldier of Love and Justice! As announced previously, Japanese girl group Momoiro Clover Z (ももいろクローバーZ) is providing the series opening theme and while fans were surprised that the original Sailor Moon theme, Moonlight Densetsu (ムーンライト伝説), was not used, Sailor Moon Crystal marches to a beat of a new theme called Moon Pride (『MOON PRIDE』)! To make things cooler, Moon Pride will be sold in audio CD format for yours to take home!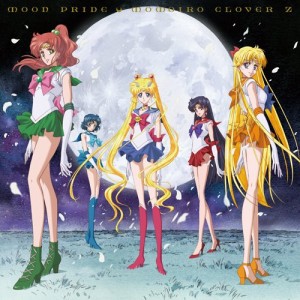 The team behind the Moon Pride CD single knows what every die hard Sailor Moon fan wants so they came up with not one, but two, versions of the CD! The CDs are called standard and Sailor Moon edition. The standard edition features the girls of Momoclo (ももクロ) in their own take of the famous Sailor Moon costumes while the Sailor Moon edition features the Sailor Soldiers (セーラー戦士) in their prime. The standard edition costs 1,234 JPY (12.08 USD) while the Sailor Moon version goes for 1,851 JPY (18.13 USD).
Need a bit of a preview? Asgard Anime has got you covered! Check out the video below to and listen to how Moon Pride sounds like. Don't miss out on this special offer! Grab the Momoiro Clover Z Sailor Moon cosplay cover here while you can get the Sailor Moon edition here. Moon Pride will take Japan by storm on July 30.
http://youtu.be/-j_mEciJNmU