Mighty Morphin Power Rangers Planned For Movie Remake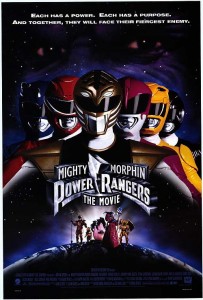 Go, go Power Rangers!
If you grew up in the 90's, chances are you know the Mighty Morphin Power Rangers are and you'd be full of nostalgia faster than you can say "It's Morphin Time!". Lionsgate Entertainment has made an announcement on May 7 that the entertainment company has teamed up with the original Power Rangers producer, Haim Saban, to give the Mighty Morphin Power Rangers a movie-sized reboot.
Saban has high hopes for this movie as well as their partnership with Lionsgate saying "Lionsgate is the perfect home for elevating our Power Rangers brand to the next level. They have the vision, marketing prowess and incredible track record in launching breakthrough hits from The Hunger Games to Twilight and Divergent. In partnership with the Lionsgate team, we're confident that we will capture the world of the Power Rangers and translate it into a unique and memorable motion picture phenomenon with a legacy all it's own."
The Mighty Morphin Power Rangers first premiered in August 28, 1993 and became a worldwide hit overnight. The series revolves around 5 American teenagers chosen to protect the world against alien threats and given the power to transform into super heroes. The Mighty Morphin Power Rangers contains footage from Kyoryu Sentai Zyuranger (恐竜戦隊ジュウレンジャー).
Anyone hoping to see Jason David Frank and Amy Jo Johnson on this movie? Stay tuned for more news and updates!