Mega Man – Celebrating 25 Years With A Special Cross-Over Game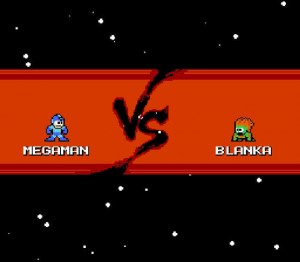 Hard to believe but Capcom's Mega Man (ロックマン) will be celebrating his 25 years in the video game industry!
The Street Fighter 25th Anniversary Grand Finals Event held on December 8, 2012 at San Mateo, California, had a special announcement from Capcom that certianly made the fans go wild. Capcom will be releasing a new cross-over game called Street Fighter X Mega Man, an 8-bit video game that pays homage to the original Mega Man game.
Senior Vice President of Consumer Software at Capcom USA, Christian Svensson, said "Our fans have been so supportive of the 25th Anniversary efforts on Street Fighter, that we want to provide one last surprise and token of our appreciation. This game symbolizes the passion and dedication of our fans and with the 25th anniversary of Mega Man coming up, we felt it was our duty to bring this wonderful experience to everyone who has shared the last 25 years with us and both of these celebrated franchises."
Street Fighter X Mega Man is the fruit of the partnership between Capcom and the fans. Originally created by Singaporean Seow Zong Hui (also known as Sonic), Capcom directed and supported this endeavor and will be available for FREE DOWNLOAD via the official Capcom website, Capcom-Unity, on December 17, 2012. Need more info on this game? Head on down to Capcom's Press page or Capcom-Unity.