Masayuki Ishikawa Wins Lawsuit Over Screen Film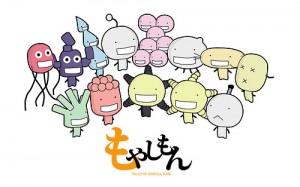 Masayuki Ishikawa (石川雅之), creator of Moyashimon (もやしもん), has won a lawsuit filed against director Takashi Kuroki on the grounds of creating a film based on another of Ishikawa's Kanojo no Kokuhaku (彼女の告白) without the mangaka's permission.
News of the lawsuit was covered by Eijiro Shimada, editor-in-chief of Kodansha's (株式会社講談社) weekly seinen magazine, Morning (モーニング). He posted the details of the said lawsuit in Morning's official website on December 25 and has confirmed that Kanojo no Kokuhaku was first featured in Morning under the Weekly Masayuki Ishikawa section.
So what made Ishikawa's team believe that Kuroki was taking ideas from his manga without his knowledge? Kanojo no Kokuhaku tells the story of a young boy who lived outside of the country. When he returned home, he was looking more like a girl than that of a boy. Kuroki's film, entitled Kisei (Homecoming), was roughly the same with Ishikawa's manga: both the film and manga's story and even dialogue are nearly the same. The lead character's name was also retained.
Fans of Ishikawa's works called the manga author's attention and Ishikawa formed a team with Evening (イブニング) magazine editors to question Kuroki about his film. Kuroki repeatedly denied their claims and the issue was brought into court.