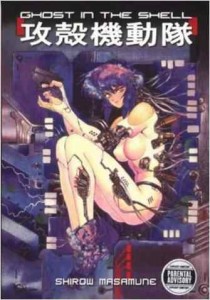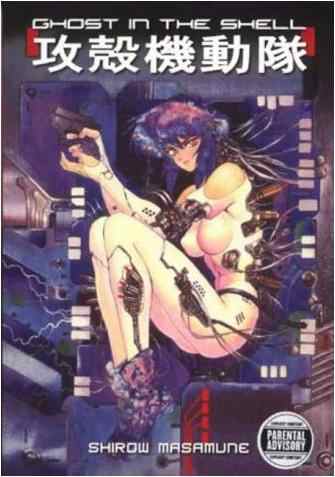 "It found a voice, now it needs a body."
Masamune Shirow (士郎 正宗) swept the world off its feet with Ghost in the Shell (攻殻機動隊). Some manga and anime fans may only know Masamune Shirow because of Ghost in the Shell, but what else do we know about him? This week, Asgard talks about Masamune Shirow, the man behind the world's best known cyberpunk-themed anime and manga.
Born on November 23, 1961 in Kobe, Hyogo Prefecture, Japan, Masamune Shirow developed his talent from his father who was also an artist. Masaumune Shirow happens to be a pen name in which the artist based from Goro Nyudo Masamune (五郎入道正宗), Japan's greatest swordsmith. Shirow, 50, took up Fine Arts in Osaka University of Arts with Oil Painting as his concentration.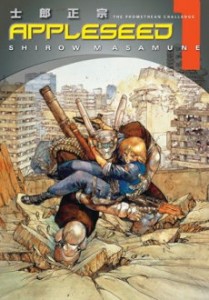 During his college years, Shirow became interested in manga. His first creation was Black Magic (ブラックマジック M-66), a story about "super-boroid" Duna Typhon who was created to defend Nemesis. Black Magic was first published in 1983 in a dojinshi magazine called Atlas. Thanks to Black Magic, Shirow's talent caught the interest of Harumichi Aoki, the president of Seishinsha.
With the partnership of Seishinsha and Shirow, Appleseed (アップルシード) was born. The manga was first published on February 15, 1985 until the fourth and final volume was released on April 15, 1989. With Shirow's unparalleled creativity poured into the art and story, Appleseed won the Seiun Award for Best Manga in 1986. After working on two more Appleseed volumes, Shirow came up with the manga that made his mark on the Western world.

Major Motoko Kusanagi is on the hunt for a mysterious cyber-criminal called "The Puppeteer". The Puppeteer's crime is called "Ghost Hacking", an act which takes control of the human mind. Further investigation unravels a horrifying truth. Ghost in the Shell is perhaps the greatest manga series Shirow has ever come up with. It is the same series which prompted Shirow into worldwide fame.
Masamune Shirow's cyberpunk-mecha mangas, regardless of what title it is, always dabbles with politics, philosophy and even sociology. Shirow takes the world of anime and manga by storm with a very brilliant mind coupled with a very powerful art style.