Manga Art In The News: Goddesses, Singers And Senshis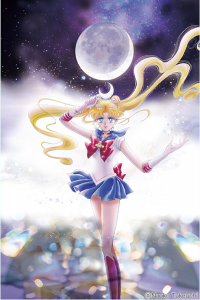 Get ready for an overload of beautiful art made by the most talented manga artists the world has ever seen! Asgard brings you a delectable eye-candy with Manga Artists In the News with red hot news coupled with ice cool art.
The legendary goddess of the magical girl (魔法少女) genre, Naoko Takuechi (武内 直子), is back with fresh new Sailor Moon art! Her latest Sailor Moon art appeared in the recently released October issue of Nakayoshi (なかよし), a monthly shoujo manga mangazine published by Kodansha (株式会社講談社).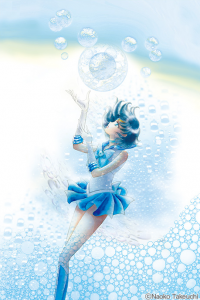 Two of her precious illustrations printed in Nakayoshi will be used as covers for first and second volumes respectively of the Sailor Moon Perfect Edition manga.Sized in a gloriously large A5 (148mm x 210mm), the Perfect Edition is larger than both the original tankobon and the New Edition of the Sailor Moon manga series in comparison. The Perfect Edition will have a total of 12 volumes and distribution will begin in Japan during fall. Since Sailor Moon has become such a huge name, can you guess who these Sailor Senshi (セーラー戦士) are?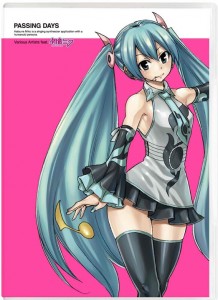 Vocaloid (ボーカロイド) princess Hatsune Miku (初音ミク) got a very high manga treatment thanks to manga artists, Hiro Mashima (真島 ヒロ) and Yoshiyuki Sadamoto (貞本 義行)! Mashima drew Miku in his signature art style unique to his line of work such as Fairy Tail (フェアリーテイル) and Rave (レイヴ). His Miku artwork became the cover for the Vocaloid compilation singles entitled Passing Days and Coming Days. The singles have been released last September 3 for the Miku LOVES Famima ♪Campaign2nd. Visit the Family Mart event page for more information!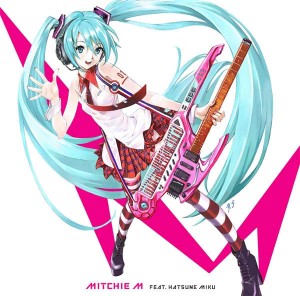 On the other hand, Sadamoto has drawn Miku in the tell-tale Neon Genesis Evangelion (新世紀エヴァンゲリオン) art style for Vocaloid song producer Mitchie M.'s Greatest Idol album. Slated for release on November 6, 2013, the Greatest Idol album also comes with the limited edition artwork of Hatsune Miku done by Sadamoto. Don't forget to grab a copy for only 4095 JPY (41.26 USD)!
Here's a little goddess over load for the fans of Ah! My Goddess (ああっ女神さまっ). Famous manga artists have paid tribute to Kosuke Fujishima's (藤島 康介) long running manga series. In celebration of the release of the 300th chapter of the manga, these tribute arts have been compiled and released in B6-sized book with all 162 pages adorned with art that viewers can get lost into. If you have been collecting Kodansha's monthly seinen manga, Afternoon (アフタヌーン) from 2009-2011, you will find all of art collected in the tribute art book originally printed in those volumes. Check out the Ah! My Goddess art featured below from the biggest names of manga and anime.
All credits of the art featured in this article belong to their respective owners.