Live Action Take Of Famous Shoujo Manga Features One Direction Song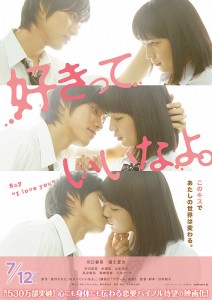 I just want it to be you and I forever. I know you wanna leave. So come on baby, be with me so happily.
– Happily by One Direction
The release of the live-action take of Kanae Hazuki's (かなえ 葉月) famous shoujo manga, Suki-tte Ii Na Yo (好きっていいなよ), is looming closer and closer. To add up more excitement is the news that the song Happily, performed by none other than the world famous English-Irish boy band, One Direction, will be featured as the movie's theme song!
Suki-tte Ii Na Yo stars Haruna Kawaguchi (川口 春奈) as Mei Tachibana (橘 めい) and Sota Fukushi (福士 蒼汰) as Yamato Kurosawa (黒沢 大和). The story revolves around Mei Tachibana who has grown to be anti-social after an event in her childhood traumatized from developing friendships with other people. Things changed when she met Yamato Kurosawa whom she has accidentally aimed a kick at. After protecting her from her stalker, Yamato slowly falls for the shy wallflower and the same could be said for Mei.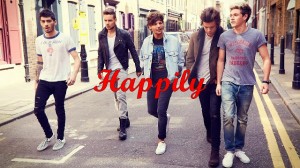 Written by Harry Styles, Savan Kotecha and Carl Falk, Happily is a song by One Direction from their third studio album, Midnight Memories. The song was officially announced to be included in the final track listing of Midnight Memories on October 11, 2013 and is the eight song of the album.
With Yamato's help, will Mei become the happy person she was once? Check out the trailer of Suki-tte Ii Na Yo with the song Happily below. Right below it is the original movie trailer.