Linkin Park Gets Special Edition Otaku Collectibles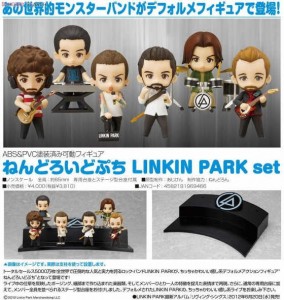 American rock band Linkin Park is getting not one, but two different collectible figures. The first one is a set of kawaii Nendoroids from Good Smile Company.
The awesome Nendoroid Petites are composed of Linkin Park members Chester Bennington, Mike Shinoda, Joe Hahn, Brad Delson and Dave "Phoenix" Farrell. The figures are designed in such a way that recreates the band in their live performances. The set is complete instruments and a stage.
Good Smile Company first announced the design of the Linkin Park Nendoroid Petites on a charity event to help support the victims of the Great Eastern Japan Earthquake last November. The Linkin Park Nendoroid Petites will be released on September this year and is priced at 4000 Yen (50 USD).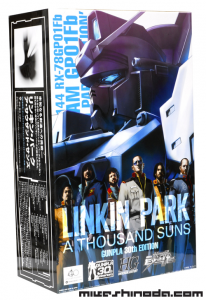 Aside from Nendoroids, Linkin Park also have a special, limited edition Gundam model. It was proudly announced on the band's official website that they are the first western personalities that have been featured alongside the word Gundam. Gundams have been a part of Linkin Park's music videos: a Gundam figure made its appearance in the music video "Somewhere I Belong" while Pts.Of.Athrty was inspired by Gundams.
Linkin Park is a 6-member rock band originating from Agoura Hills, California. Their name was taken from their hometown's park, Lincolne Park. They began in 1996 and are still active in today's music scene. Linkin Park shot to international fame with their first album, Hybrid Theory, and are widely known for providing the themes for all three of the Transformers movies.
While Linkin Park fans wait for the release of the Nendoroid Petites, one should try visiting Amazon Japan or CD Japan for the Limited Edition Linkin Park Gundam. There just might be one more kit left…