Pika Pika! Nintendo Announces Limited Edition Pikachu Nintendo 3DS LL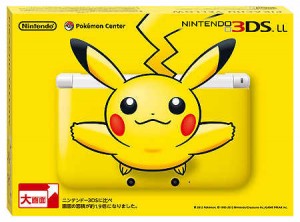 Nintendo's worldwide phenomenon Pokemon (ポケモン) is at it again and rolly polly Pikachu (ピカチュウ) makes it on the Nintendo 3DS LL cover!
The limited edition Nintendo 3DS LL is splashed with the familiar shade of golden Pikachu yellow. With its arms outstretched as if ready to give you a tackle hug, Pikachu's upper torso, complete with a small part of his visible tail, is printed on the top half of the dual screen. Open the clam shell body of the 3DS and you'll see Pikachu's tail extending to the bottom half of the console. Check the controls of this unit and you'll see white interiors as well white controls.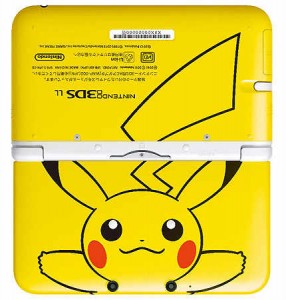 The Nintendo 3DS LL is the Japanese name for the Nintendo 3DS XL. The 3DS LL units have been introduced in Japan only recently for a price of 18,900 JPY (around 240 USD). Like the Nintendo DSi XL, the 3DS LL sports a large screen that is known to be 90% bigger than the original 3DS. The battery life of the 3DS LL has also been extended, having an 86% longer battery life compared with the 3DS.
This limited edition Pikachu Nintendo 3DS will be officially released on September 15, 2012 for the usual 3DS price of 18,900 JPY (around 240 USD) but fully paid pre-orders are going to be accepted starting on August 25, 2012 until September 14, 2012. Pre-orders will only be closed if the specified number of units have been sold.
If you're a true blue Pokemon fan, this one is for you! Get your game on with this special Pikachu Nintendo 3DS LL!