Life-Sized Statues Stand Out In Japan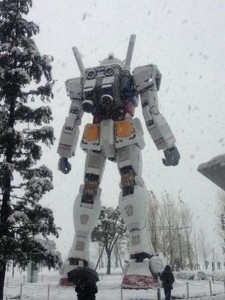 When our anime fanaticism gets big, anime responds by going larger than life. Asgard Anime gives you three news on life-sized figures that you shouldn't miss out on and kick starting this story is for all the Gundam boys and girls. By now, you probably know about the massive RX-78 Gundam manned by Amuro Ray (アムロ・レイ) from Mobile Suit Gundam (機動戦士ガンダム) standing in Odaiba, Tokyo Japan. With Japan getting ready for Spring, videographer darwinfish105 took a trip to Odaiba and captured the Gundam's frosted glory in a video spanning almost 3 minutes. Check out the video below and immerse yourself in its time-lapse.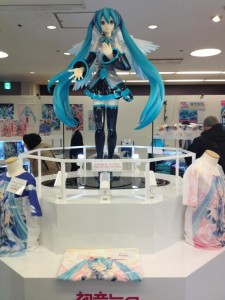 If you're a huge Vocaloid (ボーカロイド) fan, you probably would have one of the many who have dashed right into the Hatsune Miku Wing Shop – Miku's very own shop located at the Tokyo International Airport. A life-sized statue of the Vocaloid princess stands in the middle of the shop inviting visitors in with an outstretched hand. Hatsune Miku's official Youtube channel has uploaded a video on February 11 on how her statue came to be. Curious? The video is shared right there on the bottom for your viewing pleasure.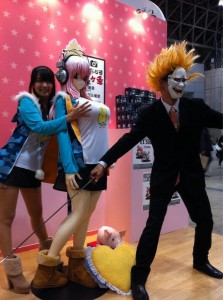 Last but not the least is everyone's favorite pink-haired, buxom singer Super Sonico (すーぱーそに子). Her life-sized statue was put on display during the Winter Wonder Festival and while everyone was highly encouraged to take a photo with her, Manager Kitamura was there to take care of her. Provocative shots were a complete no-no and Manager Kitamura made sure rule breakers wouldn't get their way… Except for Ayano Yamamoto (山本 彩乃) who voiced Super Sonico of course.