Kyary Pamyu Pamyu Featured In The Latest Jigoku No Misawa Manga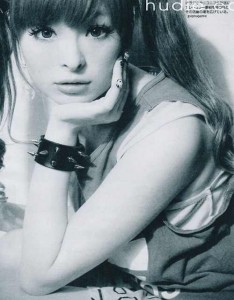 Japanese singer and model, Kyary Pamyu Pamyu (きゃりーぱみゅぱみゅ) appeared in the latest edition of Kakko-Kawaii Sengen! in the July issue of Jump Square magazine.
Manga creator Jigoku No Misawa (地獄のミサワ) portrayed Kyary Pamyu Pamyu as a girl with small facial features set within a large face, a signature art style that made his works unique. Kyary Pamyu Pamyu isn't alone in her manga; Jigoku No Misawa also created the singer's rabbit character called Pamyurin.
With Kyary Pamyu Pamyu in the picture, Jigoku No Misawa entitled this special manga chapter as Kakko-Kawaii Sengen! Pamyu Pamyu Revolution. This chapter is part of his original Kakko-Kawaii Sengen! manga series.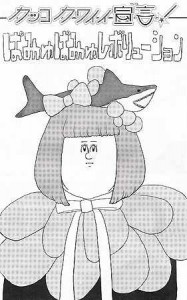 This project would not have been possible if Kyary Pamyu Pamyu and Jigoku No Misawa haven't met at the Nico Nico Super Kaigi Event. Both artists discussed their collaborative project on stage on the said event.
Kakko-Kawaii Sengen! Pamyu Pamyu Revolution is about the 19-year-old PONPONPON singer spreading cuteness all over the world. Kyary Pamyu Pamyu, whose real name is actually Takemura Kiriko (竹村 キリコ), had a very humble beginning: she first started out as a fashion blogger. Soon, she worked as a model for fashion magazines in Harajuku and she appeared in fashion shows as well. In 2011, she launched her singing career with the hit single PONPONPON.
If you're a fan of Kyary Pamyu Pamyu, don't miss your chance of getting the July issue of Jump Square and find out how Kyary spreads cuteness in all four corners of the world!