"Korra" Talks Of Second Season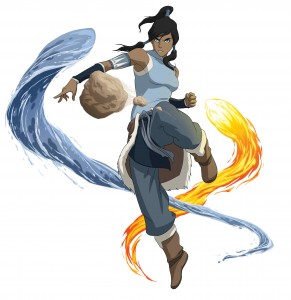 If you're a voice actor, you're most likely remembered for voicing a specific character off a show. The same goes for Janet Varney who voiced Korra from Nickelodeon's Avatar: The Legend of Korra.
On her Twitter, a fan asks Varney when the second season of The Legend of Korra will come out, to which Verney replied, "Mid-April I believe!" That's something to look forward to, Avatar fans!
An American comedic actress, Janet Varney is an Arizona native born on February 16, 1976. While the 37-year-old has made a name for herself as Korra from Avatar, she is also known for hosting TBS's television program called Dinner and a Movie.
More Avatar news, you say? Avatar co-creators, Michael Dante DiMartino and Bryan Konietzko made a special appearance during last summer's Comic Con. The duo presented a number of facts that will keep the most die hard Avatar fan late up at night.
The second book is entitled Spirits and will highlight the Spirit World. Spirits takes place after the first book has ended and will show the history of the Avatars. Characters will have new roles on the second book, starting off with Asami who has become the head of her father's business. Tenzin's siblings are going to make more appearances on the show, with Bumi taking on a larger role in the second book and Kya becoming a regular sight on the series.