Knights Of Sidonia Anime TV Advertisement Released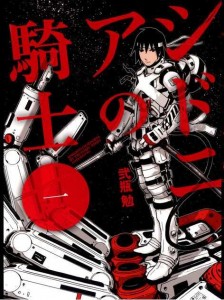 Itching to have a new anime title to watch and follow? Here's a new anime offering worth your time and it's called Knights of Sidonia (シドニアの騎士). Tsutomu Nihei's (弐瓶 勉) ongoing manga series is finally getting an anime adaptation that is set for Spring 2014.
In the Knights of Sidonia, humanity has fled from Earth because of its destruction caused by gigantic aliens called Gauna (奇居子) who are known for their shapeshifting abilities. Since then, man has been living on fleets of space crafts created from the remains of the planet and one of the ships is called Sidonia (シドニア). Guardians (衛人) are mechas that protect Sidonia and Nagate Tanikaze (谷風 長道 ) is a talented young hopeful who dreams of becoming a Guardian pilot. Ryota Osaka (逢坂 良太), known for voicing Log Horizon's (ログ・ホライズン) Shoryu (小竜), will be providing the voice for Nagate.
Kobun Shizuno (静野 孔文) is taking directorial duties for Knights of Sidonia and is joined by Hiroyuki Seshita as the co-director. The series is produced by Polygon Pictures (株式会社ポリゴン・ピクチュアズ).
A 30 second TV advertisement has already been released which you can view below. Similarly, a 15 second preview is also available. Both videos are uploaded via the kingrecords Youtube channel.