Kirby Breaks A World Record On His 20th Anniversary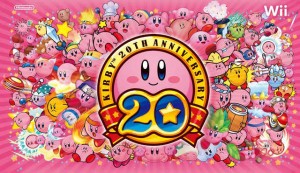 Kirby (カービィ) celebrated his 20th anniversary on the video game industry by breaking the world record for the having the most people blowing a bubblegum bubble simultaneously!
The massive bubble blowing event was held in PAX Prime, Seattle on September 1, 2012. Kirby fans broke the previous world record of 304 people by a large margin. Fans who attended the Kirby bubblegum blowing event reached up to a whopping 536 and some fans got to take home prizes, including the Kirby's Dream Collection: Special Edition for the Nintendo Wii! Nintendo of America immortalized their victorious moment in a photo in which they shared via Twitter.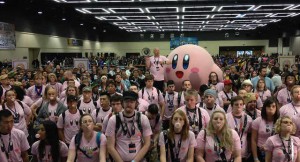 Before Pikachu became the cutest face of Nintendo, there was Kirby. The rolly, polly pink Kirby stars in his own Nintendo (任天堂株式会社) video game called Kirby's Dream Land (星のカービィ). Kirby's Dream Land was first released in 1992 and was developed by HAL Laboratory (株式会社ハル研究所 ). The game was then published by Nintendo for the beloved handheld console, the Game Boy. Kirby can walk, jump and fly but he is well known for his ability to inhale enemies and use them to fire at enemies. Kirby has also made appearance in other Nintendo games such as Super Smash Bros (ニンテンドウオールスター!大乱闘スマッシュブラザーズ).
Kirby's Dream Collection: Special Edition will be released on September 16, 2012. Read more on this special Kirby game here.