Japanese Guitar Legend Provides Lupin III Theme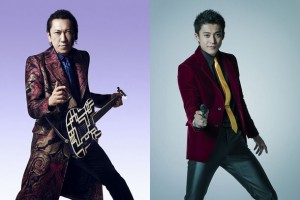 Remember the scene in Quentin Tarantino's 2003 film Kill Bill where O-Ren Ishii and the rest of the Crazy 88 proceeded into the House of Blue Leaves complete with that catchy guitar solo in the background? Well, it was called Battle Without Honor or Humanity and it was performed by none other than the Japanese guitar legend Tomoyasu Hotei (布袋 寅泰). Hotei is back and he will be giving the live-action take of Lupin III (ルパン三世) an even cooler edge by providing for the movie's theme song!
Hotei will be performing a title track called Trick Attack for the Lupin III live-action movie. Hotei is known for his wicked guitar skills and his song, Battle Without Honor or Humanity can be found in numerous media from movies to video games since its rise to fame thanks to Kill Bill. Hotei first started playing the guitar in his junior high school years and was widely known in Japan as a member of Boøwy. When Boøwy disbanded in 1988, Hotei remained active as a solo artist and his talent has made him one of Japan's iconic artists.
Forgot how that special Kill Bill song goes? Check out Hotei's Battle Without Honor or Humanity below to refresh your memory. Lupin III will be out in theaters on August 30 starring Shun Oguri (小栗 旬) as the titular character.