Isao Takahata's Kaguya-Hime Visuals Released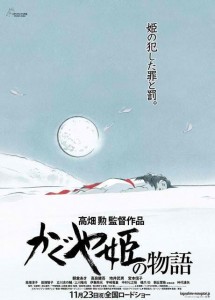 Fresh off the Studio Ghibli (株式会社スタジオジブリ) press are the latest Kaguya-hime no Monogatari (かぐや姫の物語) visuals. Kaguya-Hime no Monogatari is directed and co-written by Studio Ghibli co-founder, Isao Takahata (高畑 勲) and is the first movie he has worked on 14 years after his 1999 movie project, My Neighbor the Yamadas (ホーホケキョとなりの山田くん).
Takahata's Kaguya-Hime no Monogatari is a rendition of the classic Japanese folktale, The Tale of the Bamboo Cutter (竹取物語). The folktale dates back as far as the 10th century and tells the story of Taketori no Okina (竹取翁) who comes across a shining bamboo stalk. After cutting the bamboo open, the man discovers a child the size of his thumb inside the stalk. Taketori no Okina was married and he and his wife were childless, so this news brought him so much joy. The child was named Kaguya-Hime (かぐや姫) and was raised by the couple as their own child.
Takahata has planned for his take on this folktale since 2009. Fast forward to 2013, Kaguya-Hime was originally scheduled to appear together with Hayao Miyazaki's (宮崎 駿) The Wind Rises (風立ちぬ) but unfortunately, was delayed and has been scheduled for release on November 23 instead. Visuals have been released and has stuck true to Takahata's unique style of delivering anime.
Visuals have been shared via Twitter through the official Studio Ghibli twitter account so head on down to Twitter for a feast of the eyes art.