Infinite Stratos 2 Preview Unveiled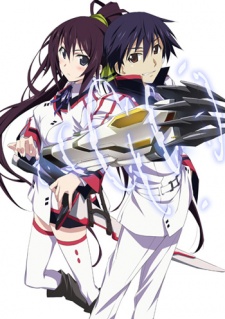 IS <Infinite Stratos> (IS <インフィニット・ストラトス>) is getting another season and the full preview has already been released. Fans of this series will be happy to know that the season 2 preview was released together with the light novel's latest volume, volume 8. The trailer, which runs for a minute and 38 seconds, shows clips from the second season.
If you're unfamiliar with the series, Infinite Stratos is a very powerful exoskeleton invented by a Japanese scientist. When the power that the Infinite Stratos has became a world threat, world leaders came up with the Alaska Treaty – a treaty which prevents the use of the Infinite Stratos for military purposes with equal distribution of the units in the nations. The Alaska Treaty brought peace to the world, that is, until a decade later when a 15-year-old boy named Ichika Orimura (織斑 一夏) was able to manipulate an Infinite Stratos unit. The Japanese government, realizing the boy's potential, sends him to Infinite Stratos Academy to be trained. What makes Ichika's predicament strange is that he is the only male Infinite Stratos pilot.
Infinite Stratos first began as a light novel by Izuru Yumizuru with the first volume released on May 31, 2009. A manga adaptation of the light novel by Kenji Akahoshi was released on May 27, 2010 until July 27, 2012 with a total of 5 volumes. Not long after, and much to the delight of the fans, an anime series and an OVA was released in the year 2011. Yasuhito Kikuchi, who directed the first season, is back to direct the second season.
If you're a fan of the series, check out the trailer below. If you just found out about Infite Stratos, watch the first season and you'll definitely get the feeling of impatience for the release of the second season!
http://youtu.be/uipILwmXqgo