VIZ Cafe Press Store Celebrates "Holloween" With Naruto And Bleach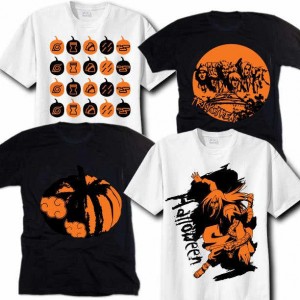 Halloween is just a few days away and Viz Media's Cafe Press store, Anime Style Revolution Toshin, is getting in on the Halloween season with their Naruto (—ナルト—) and Bleach (ブリーチ) Halloween-themed products.
Included among the products are t-shirts, bags and prints sporting the Halloween colors of black and orange. The Halloween themed goodies are named "Holloween" after Hollows (ホロウ) from the anime series, Bleach – a fitting name for the season of ghosts and ghouls.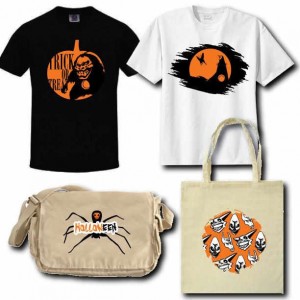 Bleach and Naruto are just one of the many long running anime titles successfully produced in Japan. Naruto, created by Masashi Kishimoto (岸本斉史), tells the story of a young ninja named Naruto aiming to become the greatest ninja in their village and earn the title Hokage (火影). Bleach, on the other hand, was created by Tite Kubo (久保 帯人). Bleach follows the life of Ichigo Kurosaki (黒崎 一護), a normal teenage boy whose life changed when he receives the powers of a Shinigami (死神), otherwise known as a Soul Reaper.
Itching to get your hands on these babies? Click here for Bleach goodies and here for the Naruto products. Death Note (デスノート) will be joining the Anime Style Revolution's Holloween event soon. Visit Toshin's official Facebook page for more store news and updates.