Hatsune Miku In The News, Vol. 3: Snow Miku Contest Winner, T-Shirt Reprints And A 3DS Presentation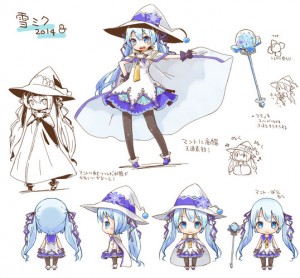 Hatsune Miku (初音ミク) is at it again! She is taking the world by storm and no force on earth will stop her from reaching greater heights. On her third volume of Asgard Anime's In the News, we give you three special Miku news that you shouldn't miss out on.
If you're a huge fan of Miku, you probably are no stranger to Snow Miku (雪 ミク). Snow Miku is a special version of Hatsune Miku that was used to promote the Sapporo Snow Festival (さっぽろ雪まつり) in Sapporo, Miku's hometown. The Good Smile Company, a Japanese manufacturer that gave us our adorable little Nendoroids, recently held a Snow Miku design contest. The winner who submitted the best design will be immortalized as the 2014's Snow Miku. Out of the 9 finalists chosen, only one walked away with the grand prize and it is none other than entry #8, dera_fury's Ice Witch Miku! Ice Witch Miku isn't alone; she is accompanied by her new companion, nekosumi's entry #7's bunny whose scarf was made to represent Miku's pig tails. The animal companions are also part of the contest. Congratulations!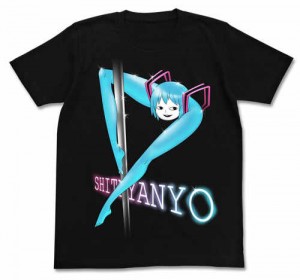 If you're a huge Hatsune Miku fan, you would most probably won't be caught dead without a Miku merchandise with you. If you don't have one yet, you might as well start off with a shirt. Japanese clothing company, Cospa (コスパ), has reprinted several Hatsune Miku shirts with plenty of designs to choose from. Whether it's an 8-bit inspired images of Miku in Moonlit Night or Swimming with Goldfish, or this creepy pole-dancing My Dear Shiteyanyo, Cospa has got the perfect shirt just for you. Check out Cospa's official website for more information.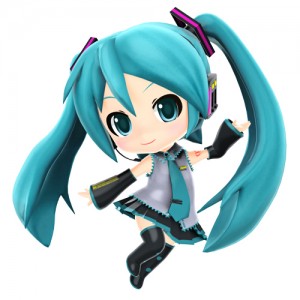 Hatsune Miku has invaded the Nintendo 3DS system once again, taking with her the rest of the Vocaloids in Hatsune Miku Project Mirai 2. Get ready to have a cuteness overload with Miku and her crew with their new costumes and enhanced graphics. Nintendo Direct Japan has released a short video that features an info presentation. Check out their video below and get ready for a sneak peak of overly kawaii Vocaloids dancing right before your very eyes.