Hatsune Miku In The News, Vol. 2: A Movie Theme, Mikunopolis And Sakura Miku Goodies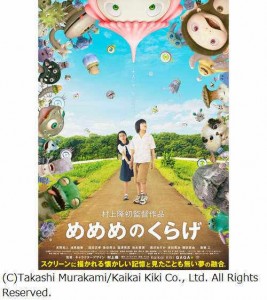 Asgard Anime's back with the most loved Vocaloid leading lady, Hatsune Miku (初音ミク) in this second volume of Hatsune Miku In the News! You might be wondering why our first photo isn't Miku but it has something to do with her. As announced by Nari Nari, Hatsune Miku will sing the theme of the latest Japanese movie, Mememe No Kurage. Miku's single, entitled Last Night, Good Night, will be used as the movie's theme as chosen by Murakami Takashi. Last Night, Good Night was first released in 2008 thanks to livetune. Check out the trailer below and listen to a bit of Miku's song.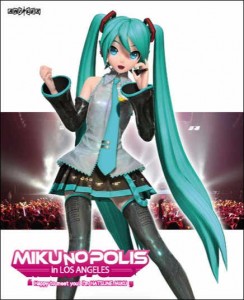 Second up on the Miku news is this way awesome information page from Aniplex. Mikunopolis in Los Angeles will be released in a CD set and is already available for pre-orders. The 2011 Los Angeles concert will be yours in a sweet set complete in Blu-Ray, CD and other bonus materials. Head on down to Aniplex USA for more infromation and for orders.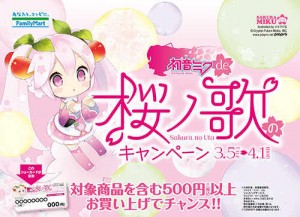 And here comes the news that everyone's been waiting for! Hatsune Miku will be making another appearance in Family Mart chain of convenience stores, and this time, clad in head to toe in pink. Family Mart will be offering Sakura Miku meat buns starting on March 5 until April 1, 2013. The convenience store chains, known for their otaku-related collaborations, will also be offering a contest for customers to join in.