Hatsune Miku Celebrates Fifth "Birthday" With Limited Edition Sony Walkman MP3 Player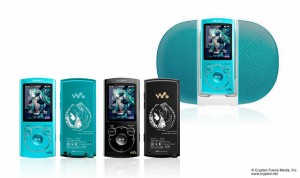 Hatsune Miku will be celebrating her fifth anniversary with limited edition Sony Walkman MP3 players!
Sony will be releasing limited edition Walkman S Series MP3 players decked out with Hatsune Miku. The back of the player as well as the softwware feature the world famous vocaloid. Fans can choose between the blue or black colored players. The blue colored players have two models: the simple, handy one or the one with external speakers.
Available on mid-August, the Miku players are preloaded with the song "Hoshi no Kakera". With the words "Limited Edition" tagged along, Sony will be releasing only 3,939 units. The number 39, is a pun for the words san kyuu or thank you.

Of course, these MP3 players don't come cheap: the simple black and blue models cost 12,800 Yen (about $163) while the one with the external speakers cost 15,800 Yen ($201). Knowing Sony products, however, it is assured that the device is sturdy and will last for several years.
It is no surprise really why Hatsune Miku should celebrate her fifth anniversary with an MP3 player. Commonly mistaken for an anime or manga character, Hatsune Miku is actually a vocaloid. A vocaloid, or vocal android, is a voice synthesizer program that allows users to create their own songs by putting in melody and lyrics.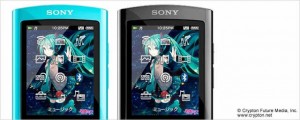 Die hard Vocaloid fans shouldn't miss out on this latest Hatsune Miku offering and be part of the lucky 3,939 Sony Walkman S who will get this player!
If you have this player, what songs will you put in it?