Hatsune Miku In The News: Birthday Girl's New Clothes, Papercraft And Nendoroid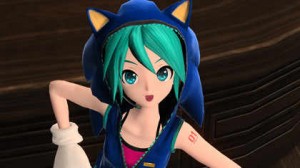 Last September 1, Hatsune Miku (初音ミク) has officially turned another year older! Our favorite vocaloid is now 5 years old and Asgard has the latest Miku news for all you Miku fans out there and we'll start off with the limited edition Sakura Miku (桜ミク) nendoroid.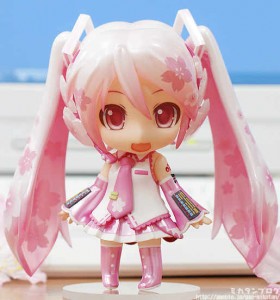 The Sakura Miku nendoroid is a special offering by Good Smile Company to celebrate Hatsune Miku's fifth birthday. This lovely little Miku is decked out in her a pink costume with sakuras all over her hair and costume. Oh, and we won't forget to mention the cherries tied behind her like a ribbon. This limited edition Sakura Miku is available for pre-orders from August 31 to September 24 for only 3900 JPY (about 49.87 USD). Sakura Miku will be shipped on March 2013 right on time for Spring. Get your Sakura Miku NOW through the Good Smile Company Online Shop!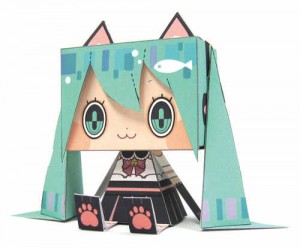 Another Miku product up for pre-order is from COSPA. COSPA has announced their brand new Miku paper crafts designed in the manner called Graphig, a popular choice of paper craft that integrates both graphic design and characters. The latest COSPA Miku designs come in Hatsune Miku Nyanko version, Hatsune Miku: Torikara Miku with Hato version, Hatsune Miku: Madoromiku and two more Miku inspired designs. The Miku Graphigs are priced at 630 JPY (about 8.04 USD). Visit the official COSPA website for more information.
Those who have been living under a rock but are familiar with Hatsune Miku, Project Diva is a video game similar to Dance Dance Revolution games wherein players have to press buttons while being in synch with the music. For Project Diva Arcade, vocaloids received a closetful of new clothes. You can now dress up Miku as Shirow Miwa's TYPE 2020 and even Sonic the Hedgehog! Project Diva f on the other hand has a slew of new songs. Watch the video below to get a glimpse of the latest songs.