Hanasaku Iroha ~ Blossoms For Tomorrow Gets Released In DVD Set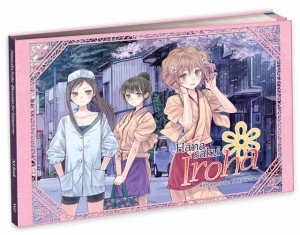 Fans of the slice-of-life and coming-of-age anime series, Hanasaku Iroha (花咲くいろは), are in for a treat! Hanasaku Iroha ~ Blossoms for Tomorrow will be released in a special DVD/Blu-Ray set thanks to NIS America.
It should be noted that this is first DVD set. Hanasaku Iroha has a total of 26 episodes and the first set contains 13 episodes in both DVD and Blu-Ray cds. The audio is in Japanese with English subtitles which gives it a very distinct fangasm feel for hardcore Hanasaku Iroha fans. The set also comes with openings and endings in the best quality there is and Japanese trailers as well. Did we mention that the set also has a 36-page, hardbound art book?
Hanasaku Iroha tells the story of 16-year-old Ohana Matsumae (松前 緒花). Abandoned by her mother so she can run away with her boyfriend who was buried in a debt, Ohana now lives with her grandmother with whom she has an estranged relationship with. She was then made to work in a hot spring inn called Kissuiso. While things didn't go well at first, Ohana took the courage to become a better person.
Scheduled for release on April 9, 2013, the set is priced at 69.99 USD and will certainly be worth every penny. Get your own Hanasaku Iroha DVD set through RightStuf! by clicking here.