Halloween News From Japan: The Fashion Monster, The Halloween Addict And The New Sadako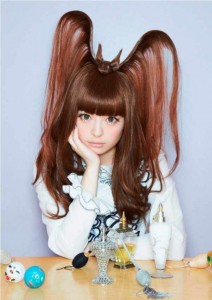 Just before we celebrate Christmas, we have to stop and say hello to Halloween. Like the rest of the world, Japan celebrates Halloween and here are some Halloween-goers who are more than ready to rock the event and Asgard starts off with the adorable Kyary Pamyu Pamyu (きゃりーぱみゅぱみ).
Kyary Pamyu Pamyu has worked in collaboration with clothing retailer, g.u, to come up with Fashion Monster. Fashion Monster is more than just a theme for g.u's fall/winter line, it's also a song provided for than none other than Kyary Pamyu Pamyu herself. A series of commercials have been released, all of them promoting the song and the clothes. Check out one of the commercials below as well as the full song. The Fashion Monster theme song will be released on October 17, 2012.
http://youtu.be/QmyQ26031I8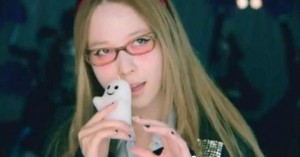 Another singer is making the air waves with her Halloween themed songs but she has not one, but two songs belted out and each by her different alter-egos. Tomoko Kawase (川瀬 智子), also known as the sweet Tommy February6 and rocker Tommy Heavenly6, has already come up with two new singles for her new e.p entitled Halloween Addiction. True to what the title says, Kawase's Halloween Addiction is full to the brim of songs that would remind you of Halloween. Check out Tommy February6's and Tommy Heavenly6's videos respectively below and indulge yourself in zombies and ghosts galore. Halloween Addiction, like Kyary Pamyu Pamyu's Fashion Monster single, will be realesed on October 17, 2012.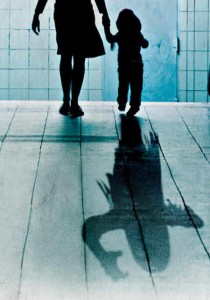 This last bit of news may either excite you or scare you. Sadako 3D was a huge success that a sequel will be made, with Tsutomo Hanabusa (who previously worked on Sadako 3D) returning to direct the movie. Scheduled for release on Summer of 2013, the story of the sequel now takes place seven (7) years after the events of Sadako 3D and a new Sadako is on the loose. In some way, the new Sadako inherited the genes of the first. This sequel is promised to much more scarier so be prepared for another Sadako movie that is guaranteed to keep you up at night!