Grand Pacific Le Daiba In Odaiba, Tokyo Offers Gundam-Themed Suite

Die hard Gundam fans and first time Japan visitors should really book their hotels in the Grand Pacific Le Daiba!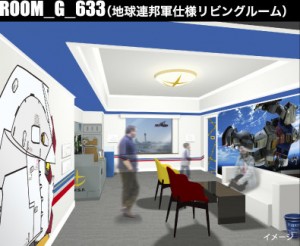 The Grand Pacific Le Daiba is a five (5) star, deluxe hotel that now offers special Gundam themed suite rooms called the "Room-G". There are two rooms visitors can choose from: the "Special Type" and the "Standard Type". The Room-G Special Type Suite has an individually themed living room and bed room and has a total area of 84 square meters. The Standard Type is the less expensive suite that offers the same Gundam-themed special room service that the Special type offers. Both rooms are good for two-people.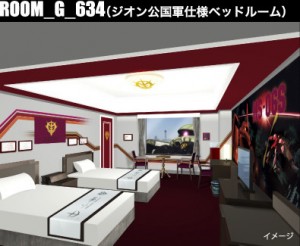 The Gundam themed rooms are strategically built around the same area where the gigantic Odaiba Gundam statue stands. The walls of the room are not only splashed and adorn in paintings of Gundams; the beds, toilets, tables, towels and even the key are Gundam inspired.
Of course, staying in these rooms don't come without a hefty price. A night's stay on the Special Type suite costs 26,000 Yen (about 326.51 USD) while the Standard Type suite costs 13,500 Yen (about 169.53 USD). To some people, the question of paying for that much for a night in the Gundam suite isn't that much of a problem; it is reported that the reservation for the rooms are almost full by the end of August.
Get a sneak-peek of these sweet suites thanks to Japanese news wire Jiji Press News video below!