Gundam In The News: From Back Packs To A Crazy Dance Style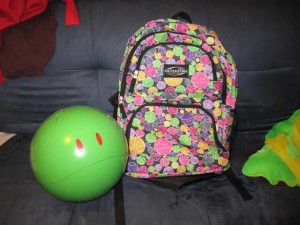 It's back to school fever in the west and Gundam fans had the surprise of their lives when they dropped in Rite Aid drug store: sitting on their display racks is a backpack whose every inch is covered by colorful Haro (ハロ).
Tumblr user and Gundam fan, Red, is one of the lucky people who owned this bag. "My grandmother got me this backpack from Rite Aid and IT HAS HAROS ALL OVER IT LIKE THAT'S NOT EVEN JUST SOME RANDOM DESIGNS THOSE ARE STRAIGHT UP HAROS." She wrote on her post.
Another lucky Haro backpack owner is Tumbler user and cosplayer called Garma Fashion. "My Haro with the mysterious Haro covered Rite Aid backpack. There were almost no backpacks left there. If you want one, you'd better hurry!" Garma Fashion writes. Gundam fans certainly knew which bag to get.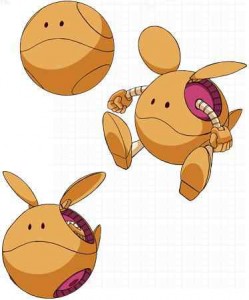 If Pikachu is the mascot for Pokemon, then Haro is the mascot for the Gundam series. The only character that appeared in more than one Gundam timeline, Haro was originally built by Amuro Ray (アムロ・レイ) as a companion. Fast forward to the Cosmic Era, Lacus Clyne (ラクス・クライン) had a massive number of colorful Haros that could rival that of a zombie horde. Her Haros were created by Athrun Zala (アスラン・ザラ). Haro also appears in Superior Defender Gundam Force (SDガンダムフォース), Mobile Suit Gundam 00 (機動戦士ガンダム00) and Mobile Suit Gundam AGE (機動戦士ガンダムAGE).
Korean pop sensation Park Jae Sang (박재상), commonly known by his stage name as PSY, has released another hit entitled Gangnam Style. The video has gone viral in just a matter of days and currently has a total of 37,931,858 views on Youtube. The name of the song is easily mistaken for Gundam Style and thus the Gundam Style parodies began. Check out the videos below and see how well the Gundams bust the Gangnam Style!