Gintama Double Feature: Gintama Figures Up And Ready For Orders And A Movie Announcement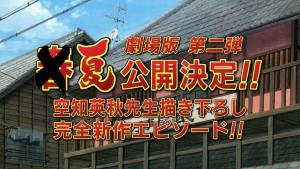 Hideaki Sorachi's (空知 英秋) hit anime and manga franchise, Gintama (銀魂), has come a long way! Asgard gives you this week's dose of Double Feature with Gintama starting off with their latest movie announcement.
During the Jump Festa 2013 talk event, it was announced that a second Gintama anime movie is scheduled for summer of the same year with voice actors Tomikazu Sugita, Daisuke Sakaguchi and Yu Kobayashi present to promote the said movie. Fans who missed out on the talk event were informed about the movie thanks to the latest episode of Gintama. The announcement made mention that the movie is delayed for summer 2013.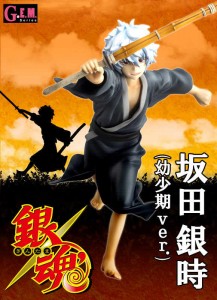 On lighter news, Gintama figures are ready for pre-orders. The characters were determined through a fan election held by Bandai and Megahouse for their Gintama GEM line. After much time has passed and 56 characters were then narrowed down, Kagura (神楽) and younger version of Gintoki Sakata (坂田 銀時) take the lion's share of the election, earning them GEM line figures.
The Kagura figure is set at a 1/8 scale and it stands at 190mm. She is clad in a modernized kimono in red and gold and she comes with two different hair parts as well as two different face parts. And of course, Kagura won't be caught dead without her parasol. The Kagura figure is priced at 6000 JPY (67 USD) and will be shipped in early July. The young Gintoki figure on the other hand is scheduled for release on May.