Free! In The News: A Gender-Bent Fan Art, Twitter Icons And The Real-Deal Location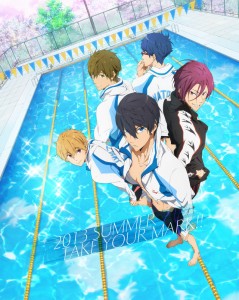 Here's another anime that will drive the ladies crazy the same way Uta no Prince-sama (うたの☆プリンスさまっ♪) did. Enter Free! – Iwatobi Swim Club – (『Free!』公式サイト). Asgard Anime gives you the latest news as well as the lowdown of this brand new anime starting off with this bit of information that will certainly rock your socks off.
If you're planning to visit Japan for the fact that it's the anime/manga/video game mecca, don't forget to include this one. Just like the anime Girls und Panzer (ガールズ&パンツァー), Free! is also based on a real place in Japan.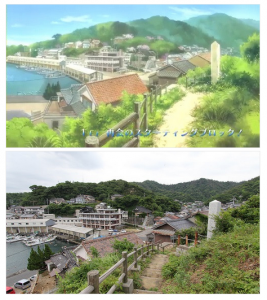 Free! is located in Iwami-Cho (岩美町), Tottori Prefecture (鳥取県). There are photos popping all over the internet that compare the places featured in the anime with the real location. While there are no news as of yet that the local government of Iwami-Cho will make a partnership with Free!, visit Etesuke's blog to see more photos. And just to give you an idea of where in Japan Tottori Prefecture is, a screen shot of a Google Map is shown below.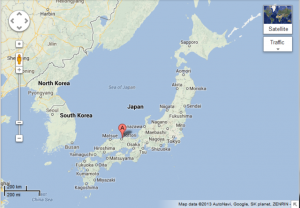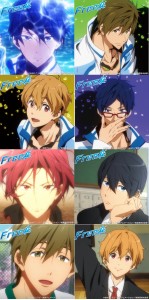 After the successful release of the first episode of the anime, the official Free! website has put up Twitter icons for the fans to use. The Twitter icons feature the main characters of the series in different designs. The sample shown on the left is just the tip of the ice burg. If Haruka Nanase (七瀬 遙), Makoto Tachibana (橘 真琴), Nagisa Hazuki (葉月 渚), Rei Ryugazaki (竜ヶ崎 怜) and Rin Matsuoka (松岡 凛) have already staked a claim on your heart as your anime crushes (or idols for the guys), head on down to the Free! website and grab your share of Twitter icons now!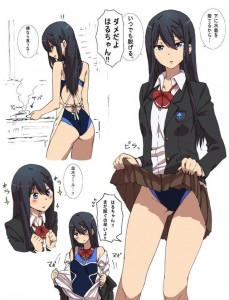 Asgard Anime has saved the best Free! news for last as this will turn the heat on. Japanes artist, Humitan, has a Free! fan art offering with a Haruka Nanase gender-bent art. While Humitan is known for his sultry illustrations, it can't be denied that he is just one of the many awesome artists around.
Free! -Iwatobi Swim Club-, more commonly known as Free!, tells the story of Haruka, Makoto, Nagisa, Rei and Rin. The boys met in a swimming tournament before they graduated elementary. Years later, they have crossed paths once again and this time, Haruka gets a swimming race challenge from Rin. Haruka gathers the rest with Rei as their latest member and together, they formed the Iwatobi High School Swimming Club. What's going to happen in the next episode? Will there be another good looking member to add to your reverse harem? Stay tuned to find out!