The Final Gintama Movie In The News: A Lottery, Special Popcorn And The Movie Trailer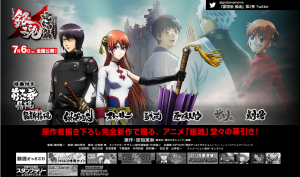 The final Gintama (銀魂) movie, entitled Gintama: The Movie: Be Forever Yorozuya (劇場版 銀魂 完結篇: 万事屋よ永遠なれ), is just around the corner and what better way other than to celebrate the upcoming movie than with a branded popcorn and a lottery! The trailer certainly was just enough to keep fans on their toes and bring on the hype. Asgard Anime brings you the final Gintama Movie In the News so read on to find out more about the special treats and goodies in store for all you Gintama fans!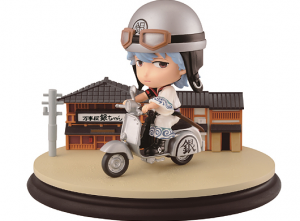 When movies come out, there will always be collectibles in store for the fans and movie-goers. Gintama certainly isn't behind the trend and thanks to Banpresto, Gintama's in their Ichiban Kuji spotlight. The Banpresto lottery is called "Thanks Anime Gintama ~ Continued in Movie Theaters" and for just 600 JPY (6.36 USD) for a ticket, costumers have a chance of winning Gintama goodies, including highly detailed Gintama figures like the one shown on the right. Check out the Banpresto website for more photos and details.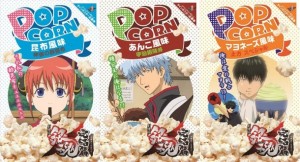 Popcorn is one of the best food items to bring when you're watching a movie. When you're enjoying Be Forever Yorozuya, make sure you take this with you! Available only in selected theaters are these awesome Gintama popcorn. To make things even better, the popcorn doesn't come alone – it goes with a drink and a special movie handkerchief. Getting the popcorn will also give you a chance of winning a special movie poster. Now, how cool is that? And all for the fair price of 650 JPY (6.36 USD)! There are three Gintama popcorn flavors to choose from: sea weed, red bean paste and mayonnaise.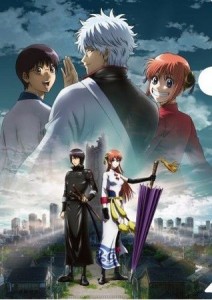 If you just got news of the Gintama movie, no worries! Asgard Anime's got you covered. Gintama: The Movie: Be Forever Yorozuya is the final installment of the Gintama anime series. In this movie, the story is all brand new and is written by none other than the original Gintama manga creator, Hideaki Sorachi (空知 英秋). The original cast that first brought life to the Gintama characters are back for the movie so expect this movie to be an awesome swan song to the series. If you haven't seen the trailer yet, check it out below.
For more details, head on down to the official Gintama Movie website. The movie will be in theaters on July 6, 2013.