Figures In The News: The Rider, The Pirates And The Student Council President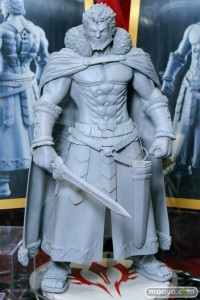 Every die hard otaku is not complete without their own collection of anime figures. This week, Asgard talks about the latest anime figures and we're starting off with Fate/Zero's (フェイト/ゼロ) Rider (ライダー).
During the Chara Hobby 2012 event, MegaHouse (メガハウス) displayed this unpainted Rider figure along with other unpainted mechas, as well as trading figures of the Fate/Zero cast. In Fate/Zero, Rider is the servant of Waver Velvet (ウェイバー・ベルベット) and is also known as Iskander (イスカンダル) or Alexander the Great. Rider exemplifies the characteristics that of a true king and ruler and his greatest ambition is to defeat Saber (セイバー) whome he believes to have a different ideals in terms of kingship.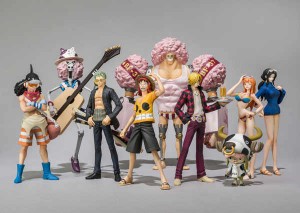 Next up we have Monkey D. Luffy's (モンキー・D・ルフィ) ragtag team of pirates in One Piece (ワンピース). Luffy and company are clad in the One Piece Film Z costumes which offers fans a preview of what they are donning in their 15th anniversary movie scheduled for release on December 15 this year. These One Piece Bandai Chozokei Damashii trading figures are sold as a set and up for pre-orders and will be released on December.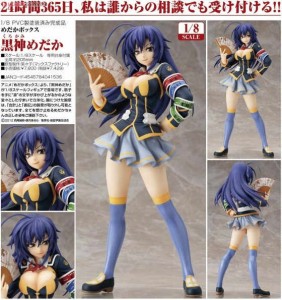 Lastly we have the buxom 98th Student Council President of Hakoniwa Academy, Medaka Kurokami (黒神 めだか) from Medaka's Box (めだかボックス). This highly detailed 1/8 scale figure is up for pre-order at a price of 7800 JPY (98 USD) and will be released on January 2013. The Medaka figure is posed in the same manner as she was drawn in the cover of the first manga volume and complete with a fan in hand. As president of the Student Council, Medaka Kurokami came up with the Medaka's box – a suggestion box that accepts requests from the student body no matter how bizzare it may seem. An anime adaptation of this manga was first released in April 4, 2012 and ended on June 20 of the same year with a total of 12 episodes.