Figures In The News, Vol. 3: A Fox Spirit, A New Sailor Soldier And A Navigation Pixie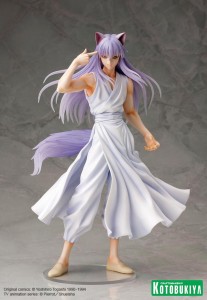 Having a collectible figure of a character from an anime, manga or video game that you like is a great way to immortalize your love for that character. Asgard Anime is back with the third volume of Figures in the News and two of our entries may have been a huge part of your childhood.
Shuichi Minamino (南野 秀一) is more than just a red-headed, green-eyed genius. What people don't know is that he is in truth, Yoko Kurama (妖狐蔵馬), a powerful S-class fox spirit that turned to the human world when he was mortally injured. One of the most invaluable team member of Team Urameshi (and undeniably one of the dreamiest), Kurama relies on his power over plants as well as his smarts in order to gain victory over fights. Ultimately, Kurama can transform into the ruthless fox spirit he was known and feared for. Kotobukiya's latest Yu Yu Hakusho (幽☆遊☆白書) ARTFX J is this highly detailed Kurama in his yoko form. Standing at 25 cm, this highly poseable figure is priced at 7000 JPY (69.18 USD). Complete your Team Urameshi line with this version of Kurama!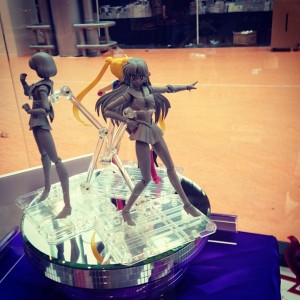 Girls who grew up watching Sailor Moon (美少女戦士セーラームーン) must know of the dark-haired beauty with the temperament and passion that burns as bright as that of her powers. Sailor Mars (セーラーマーズ) is the third entry of Bandai's Sailor Moon S.H. Figuarts line and the appearance of her unpainted prototype during the Japan Expo in Paris is enough to provide theories that a complete set of an S.H. Figuarts of the inner senshi will come into fruition. Will Sailor Jupiter (セーラージュピター) come next after Sailor Mars? Will there be both a Sailor Venus (セーラーヴィーナス) and a Sailor V (セーラーV) figure after that? Stay tuned to find out!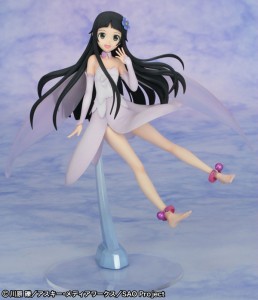 Who watched Sword Art Online (ソードアート・オンライン) and didn't feel for Yui (ユイ)? This perpetually barefoot artificial intelligence is yours to have in the form of a figure thanks to Griffon Enterprises. Standing at 15.5 cm alone and at a height of 19 cm with her stand, Navigation Pixie Yui will be released on August this year and is priced at 8,000 JPY (79.06 USD).