Figures In The News, Vol. 2: A Mawaru Oukoku Offering Reissued, A Brand New Miku Nendo And Sweet Monster Hunter Figures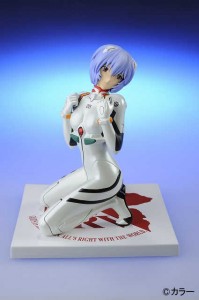 Christmas is just around the corner and it's that time once again for figure collectors to go hunting for Christmas presents for their fellow otaku friends or for themselves. Asgard presents you Figures In The News, Volume 2 with three figures you might want to add to your shopping list.
If you lost your chance to get this special Mawaru Oukoku figure, now's your chance to get one! Oukoku's famed Rei Ayanami (綾波 レイ) figure from Neon Genesis Evangelion (新世紀エヴァンゲリオン) has been reissued. On its release, this figure quickly sold out after being put on sale earlier this spring. Oukoku's Rei Ayanami figure comes with a base printed with the NERV logo. Highly detailed and made out of PVC, this figure is tagged with a price of 7140 JPY and is scheduled for release this month. Grab one now before it's too late!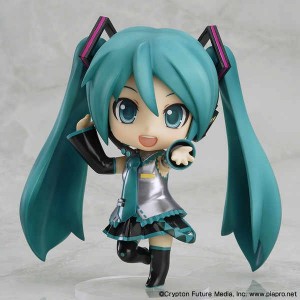 Next up is a treat for all Vocaloid (ボーカロイド) fans. Good Smile Company has revealed that Hatsune Miku (初音ミク) is their Nendoroid 300. Though some fans might be disappointed with the result, this little Miku has a bit of a make over; Hatsune Miku 2.0 now comes with a glossier clothes, new parts (specifically a separate neck piece) and brand new expressions. This special little Miku is also slimmer compared to the other Miku Nendoroids.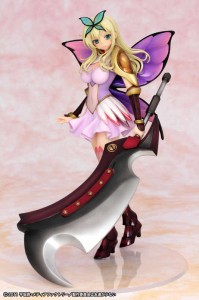 The girls from the hit video game Monster Hunter now have their own special figures! Thanks to Griffon Enterprises, you can now own Sena "Haganai" Kashiwazaki and Yozora Mikazuki in the form of 1/8th scale figures. Each figure is priced at 6750 JPY (80 USD) each and will be released on February 2013. Have you decided what to get for Christmas already?