Fans Say Nay On New Tekken Movie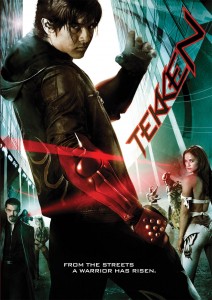 Hardcore Tekken (鉄拳) fans get ready to put your Oh God Why faces on! A second live-action Tekken film is currently being worked on and is said to be the sequel of the 2010 film. If you've followed Tekken from its first ever tournament to the latest entry in the canon, Tekken 6 (鉄拳6), and watched the live action film, you probably just might be one of the many who cried bloody murder.
So how did the 2010 film go? The first live-action movie was based loosely on the video game franchise. In the year 2039, mega corporations took over territories shortly after World War III. Heihachi Mishima (三島 平八), head of the Tekken Corporation, sponsors the King of Iron Fist Tournament over Tekken City. Mother and son Jun (風間 準) and Jin Kazama (風間 仁) live in the slum area until Jun was killed by Jackhammers which prompts Jin into joining the Iron Fist in order avenge Jun's death.
And how did the majority take this? Die hard Tekken fans gave it a thumbs down. In fact, it was so bad that Katsuhiro Harada (原田 勝弘) himself gave the movie a harsh critique saying that "The Hollywood movie is bad. We were not able to supervise that movie; it was a cruel contract. I'm not interested in that movie." For those of you who don't know, Katsuhiro Harada is the man who brought us Tekken as the director and producer of the series. Some good were seen out of the movie though – with the fight scenes and Christie Monteiro's sneak peak of her bare bottom.
The so-called second Tekken live-action flick goes by the title of Tekken – A Man Called X and stars Kane Kosugi (ケイン・コスギ) according to Cinema Today. If this movie will come out, will you watch it?