Evangelion 3.0 In The News: Angels Wearing Plugsuits, Name Game Discounts And A God Warrior Feature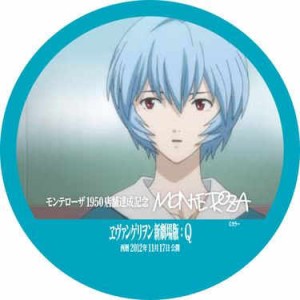 The world just can't seem to get enough of Neon Geon Evangelion (新世紀エヴァンゲリオン)! As we loom closer and closer to the release of Evangelion 3.0: You Can (Not) Redo, Asgard brings you this week's Evangelion news starting off with the Izakaya Pub discount.
If you share either your first name or last name with Asuka Shikinami Langley (式波アスカ・ラングレー), Shinji Ikari (碇 シンジ), Rei Ayanami (綾波 レイ), Mari Illustrious Makinami (真希波・マリ・イラストリアス) or Kaworu Nagisa (渚 カヲル), head down to the Izakaya Pub to claim your discount! According to the Asahi Shimbun, the Ayanami-wari discount covers the following:
If a customer shares the first name of the characters listed above, he/she will have a 15% discount.
Sharing the same family name with any of the characters listed above gets cusomers a 30% discount.
If a customer shares the same first name and last name of the characters listed above, he/she is entitled to a 50% discount.
The Izakaya Pub also caters to group discounts, providing that one of the members of the group has the same first name, last name or both of the Evangelion pilots. For example, if all members of the group share the same first name and last name of the characters, they can avail of the whopping 77% discount. The discount is limited to a sum of 5000 JPY (63.50 USD).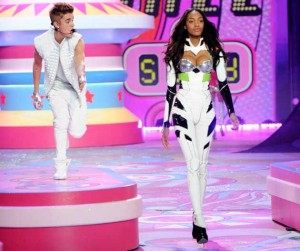 While Justin Bieber did his thing on stage during the 2012 Victoria's Secret Fashion Show, a Victoria's Secret model or Angel owned the catwalk wearing what looks like Rei Ayanami's plugsuit. While some fans raged that this was copied from the massive anime/manga franchise, some couldn't help but think that this is part of the Evangelion 3.0 promotion. What do you think?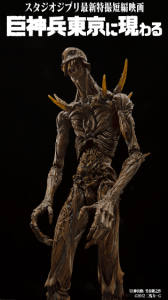 Lastly, we have the latest Evangelion 3.0 promotional video. This time, it boasts the enhanced version of God Warrior Attacks Tokyo, complete with special effects. Before Evangelion 3.0 starts reeling in Japanese theaters, this short trailer will be featured. Get your dose of Evangelion-induced goosebumps by watching the video below.
http://youtu.be/FKOjvw-SYos