Evangelion 3.0 In The News, Vol. 3: A Box Office Record Breaker, An Extended Theme And Phone Decals Everywhere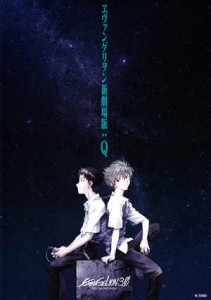 Evangelion: 3.0 You Can (Not) Redo (ヱヴァンゲリヲン新劇場版:Q,) makes a huge success in Japan. Asgard brings you this week's Evangelion 3.0 tidings starting off with the awesome box office record breaking news.
You heard us right! Evangelion 3.0 broke box office records in their opening weekend. The third of the four-part Evangelion movie raked in a humongous amount of 1.131 billion JPY (13.76 million USD). The amount was tallied just after Evangelion 3.0 hit cinemas on November 17, 2012 with 800,000 movie watchers making a beeline for the said movie.
Evangelion 3.0 even surpassed the success of the live-action adaptation of the manga Brave Hearts: Umizaru.
On the first day of the movie's release, Evangelion 3.0 garnered 648.38 million JPY (7.86 million USD) in ticket sales and 482.62 million JPY (5.85 million USD) on the second day of release. Evangelion 3.0 is currently released in 224 theaters in Japan nationwide.
Head on down to the official Evangelion 3.0 website for more information.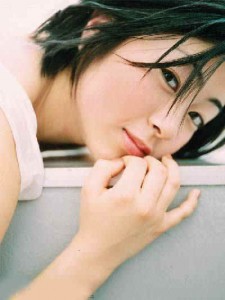 Japanese singer, Utada Hikaru (宇多田 ヒカル), came back to show business from her hiatus just to provide for the Evangelion 3.0 theme song.
Fans who haven't seen the movie yet might find this news a bit frustrating. Utada Hikaru has posted an official 1 minute extension of the movie's theme song entiled Sakura Nagashi (桜流し) riddled with scenes from Evangelion 3.0.
If you honestly don't care about your movie being spoiled, check out the video below and lose yourself in Utada Hikaru's familiar, soothing voice.
http://www.youtube.com/watch?v=HBBkIVUHhYg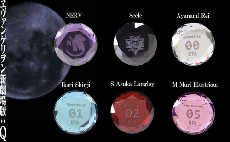 The last bit of Eva 3.0 news will probably immortalize a fan's movie memory. Strapya has got you covered with their Evangelion 3.0 phone decals!
The decals come in colorful zirconia gems and gold coins for you to choose from, each bearing the different Evangelion motifs of NERV, Seele and the Eva pilots.
Ready to place your order? Head on down to Strapya's website and place an order now! You might find other Eva goodies that are to your liking. Each decal is priced at 945 JPY (11.61 USD).