Eren Jaeger Tries Hand At Singing Hatsune Miku Song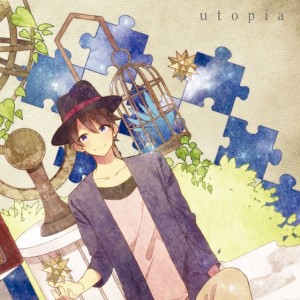 Eren Jaeger (エレン・イェーガー) goes from hunting Titans (巨人) to singing the Hatsune Miku (初音ミク) hit, Senbonzakura (千本桜)! Or at least his voice actor, Yuuki Kaji (梶 裕貴) does. Kaji has been featured in famous Uttatemita singer, Yuuto's first album as a duet in the Senbonzakura song and a quick preview of the collaboration has been uploaded on Youtube for everyone to enjoy.
Nico Nico Douga's famous Uttatemita singer has requested the famous voice actor to sing a duet with him to which Kaji has obliged. Kaji, who was a part of the singing group G.Addict (ジー.アディクト), is no stranger to singing and has also been performing solo himself.
Hailing from Tokyo, Japan, Kaji became a voice actor in the year 2006 with Chikage Ukyo from Ouran High School Host Club (桜蘭高校ホスト部) as his first voiced character. Over the years, Kaji made more and more appearances in other anime titles and soon his talent became noticed, earning him 3 awards under his seiyu belt. Kaji is widely known for voicing Shingeki no Kyojin's Eren Jaeger.
That's enough talking from us so scroll down and watch the preview clip below to hear Eren Jaeger belt out Senbonzakura together with Yuuto! Tell us what you think of this cover over at the comments section below.