Elpeo Ple's Voice Actress Passed Away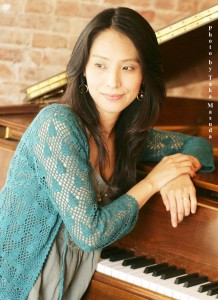 The anime world mourns for the loss of veteran seiyuu, Cheiko Honda (本多 知恵子). The 49-year-old Japanese voice actress lost against her battle with cancer last February 18, 2013. Although Honda plays a lot of minor roles in different anime titles, she was best known for giving life to Elpeo Ple (エルピー・プル) from Mobile Suit Gundam ZZ (機動戦士ガンダムΖΖ).
Born on March 28, 1963, Honda was first connected with the Tokyo Actor's Consumer's Cooperative Society (東京俳優生活協同組合). She has then moved on to Mix Max and lastly, to Aoni Productions (青二プロダクション). Her death was confirmed by her latest Japanese talent agency.
Honda has voiced many characters from all walks of anime shows. She was a part of the female villain team in Cyber Team in Akihabara (アキハバラ電脳組) as the sexy office lady, Jun Gotokuji (豪徳寺じゅん). She also became another villain in Flame of Recca (烈火の炎) as the voice actress of the ninja, Mikoto. Little girls who were born in the 90's had their childhoods completed by Honda who voiced the villain Tellu (テルル) from Sailor Moon S (美少女戦士セーラームーン S). Honda didn't take on villanouse roles, however, as she voiced a girl named Misako whom Yusuke Urameshi (浦飯 幽助) possessed just to get Kazuma Kuwabara (桑原和真,) to school in the hit anime series, Yu Yu Hakusho (幽☆遊☆白書). Honda made another appearance in the Gundam series as the voice actress for Ennil El (エニル・エル) from After War Gundam X (機動新世紀ガンダムX).
Honda will be sorely missed.