Early Osamu Tezuka Manga Discovered Through An Old Middle School Classmate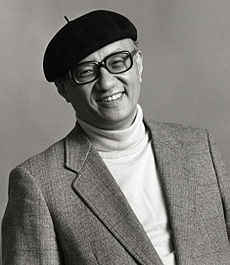 The Godfather of Anime and the God of Manga, Osamu Tezuka (手塚 治虫), has introduced us to anime and manga. While Astro Boy (鉄腕アトム), Black Jack (ブラック・ジャック) and Kimba the White Lion (ジャングル大帝) still entertains us today, the news of an unpublished manga that was created in his late teens swept the nation. The 19-page manga, whose theme was about problems with the society after the Second World War, was found and obtained from his middle-school classmate. As a devoted friend, Tezuka's classmate kept the manga hidden from the world for over 60 years. The manga was created before his professional debut as a manga artist.
When the said manga was displayed in a used book store in Tokyo last April, Tezuka Productions worked to obtain the manga and verified its authenticity. Tezuka Productions paid 3 million JPY (37,000 USD). The head of the archives department of Tezuka Productions, Harumichi Mori, admitted that they had no idea that the rare manga existed and has declared the material to be extremely valuable.
Osamu Tezuka was the eldest of three children born in Osaka Prefecture to the Tezuka Family in November 3, 1928. His interest in drawing came out in his elementary years and he over the years he honed and mastered his talent that would change the world as we know it. Tezuka made his first manga at the age of 17 years old after World War II entitled Diary of Ma-Chan. Not long after, it was followed by Shin Takarajima (New Treasure Island). Tezuka died on February 9, 1989 at the age of 60 years old due to stomach cancer.
http://youtu.be/xAKyAoIcJog