Dragon Nest Japan's Assassin Voiced By Ultimate Bishie Seiyuu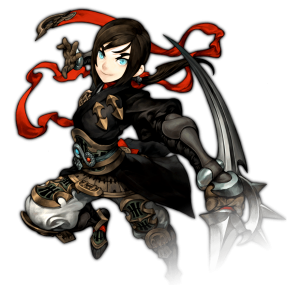 Dragon Nest Korea, China and Japan have already enjoyed the addition of the latest Assassin class and SEA coming up next with the release date rumored to be on January 2014. In Dragon Nest Japan, the Assassin is voiced by none other than the ultimate bishounen seiyuu, Midorikawa Hikaru (緑川 光). If you don't know who Midorikawa Hikaru is, you missed half of your otaku life already.
Midorikawa Hikaru has voiced nearly all of the most notable pretty boys in every anime produced. He has sent girls screaming in delight as Tamahome (鬼宿) from Fushigi Yuugi (ふしぎ遊戯), Kaede Rukawa (流川 楓) from Slam Dunk (スラムダンク), Tokiya Mikagami (水鏡凍季也) from Flame of Recca (烈火の炎), Heero Yuy (ヒイロ・ユイ) from Mobile Suit Gundam Wing (新機動戦記ガンダムW) and even Eiru (エイル) from Sailor Moon R (美少女戦士セーラームーンR)!
Born in May 2, 1968, Midorikawa first made his debut as a voice actor in the 1988 anime Be-Bop High School (ビー・バップ・ハイスクール) as Murai. Since then, Midorika has been credited as a voice actor to 200 anime characters and counting including Fate/Zero's (フェイト/ゼロ) Lancer (ランサー) and Uta no Prince-Sama Maji Love 2000%'s (うたの☆プリンスさまっ♪マジLOVE2000%) Otori Eiichi (鳳映一). The famous seiyuu, who also sings and plays games regularly, also provides the voice for video game characters with the Dragon Nest Assassin the latest addition to his voice acting credentials.
The Assassin is another melee fighter in the Dragon Nest roster with the scimitar, dagger and crook as his weapons. Once he reaches level 15, the Assassin can have his first job change as a Chaser or a Therapist with the latter yet to be finalized. So far, the second job introduced is under the Chaser tree with Riper and Raven as the choices. In the game, the Assassin has a girlfriend named Lunaria. In Dragon Nest Japan, Lunaria is voiced by Kanae Ito (伊藤 かな恵).
Check out Midorikawa Hikaru as the Assassin below. A video of his singing prowess as well as a sample of the characters he has previously voiced are also included.
http://youtu.be/bQEKerWXI0I