Kuroko's Basketball Receives Threats; Planned Doujinshi Event Cancelled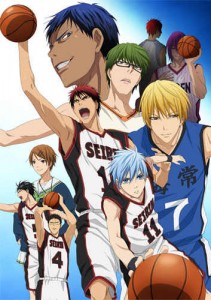 The planned Kuroko's Basketball (黒子のバスケ) Doujinshi event set by Japanese even organizing company Youmedia has announced that they have cancelled the Kansai Only Festa 2012 Autumn Part 2 as requested by the local police. Everything related to Kuroko's Basketball has been receiving threats of one form to another including letters and dangerous substances.
Kuroko's Basketball author, Tadatoshi Fujimaki, along with the publishing company that has a relation with the manga, has recieved threat letters. A month ago, a container that was filled with a liquid was found in Sophia University, Chiyoda that what was suspiciously found as hydrogen sulfide. The container was tagged with a note saying "I hate Tadatoshi Fujimaki" and "Stop the manga". Not long afterward, the Tokyo Metropolitan Toyama High School located in Shibuya received a threat letter with the words "I don't like Fujimaki". Enclosed in the letter is a powdery substance. Tadatoshi Fujimaki was reportedly an alumnus of both schools.
On November 3, 2012, Japanese TV station NHK reported that the Metropolitan Police Department has leads to the Kuroko's Basketball threats, citing that a security camera in Sophia University recorded the presence of a suspicious looking person wearing a hat and a mask to hide his identity. Since then, 33 areas relating to Tadatoshi and Kuroko's Basketball have received threats. TV station MBS (Mainichi Broadcasting Sytem) also received a threat letter, complete with another liquid substance and a lighter, saying "I am the person that everything in my life was taken by Fujimaki".
Suminoe police station requested Youmedia to cancel the event to which the event organizing company accepted. The police has already suspected that the criminal is within Osaka or has knowledge of the area to say the least. Read up on Youmedia's announcement here.