DISH// Goes Naruto In Brand New Single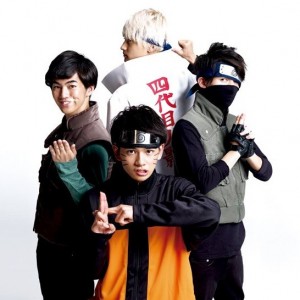 When singing a song for a popular anime series, dressing up as the characters is a sure fire way to drive fans crazy and that's just what Japanese pop/rock band DISH// did with their latest single, Saisho no Koi ~ Motetakute ~ (サイショの恋~モテたくて~) which is used as the ending theme of Naruto Shippuden (–ナルト- 疾風伝). Of course, what is Naruto Shippuden without DISH// in their Naruto regalia?
Donning their ninja gear are vocalist TAKUMI (北村 匠海) as Naruto Uzumaki (うずまきナルト), guitarist MASAKI (矢部 昌暉) as Might Guy (マイト・ガイ), bassist RYUJI (小林 龍二) as Kakashi Hatake (はたけカカシ) and dj To-i (橘 柊生) as Minato Namikaze (波風ミナト). Their Naruto-themed cosplay photo will be used as a limited edition jacket for their single along with the original art for their photo as a sticker that goes as a bonus for the type B single.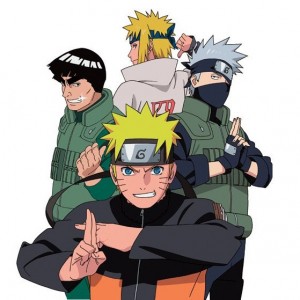 DISH// is a unique band hailing from Japan whose members dance while playing their songs. Composed of four members, DISH// first came out in 2011 with their first single, "It's Allright" released on June 10, 2012. DISH// is the "younger brother" of famous Japanese girl group, Momoiro Clover Z (ももいろクローバーZ ).
Saisho no Koi ~Motetakute ~ will be released on June 25, 2014. Grab a copy and don't miss it!