Discotek In The News: First-Look, Announcement And A Special Release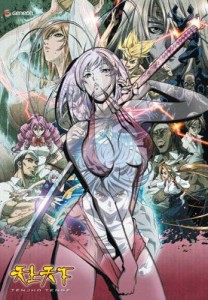 Discotek Media has a slew of special announcements and Asgard Anime has got you covered with this week's In the News!
A DVD collection of Tenjho Tenge (天上天下) will be released soon by Discotek Media which will feature all 26 episodes of the anime, including the Ultimate Fight OVA. It is featured in both English and original Japanese dub with English subtitles. Created by manga legend, Oh! great, also known as Ogure Ito (大暮 維人), Tenjho Tenge tells the story of the Juken Club and their rival, the Executive Council. This may be no ordinary high school organization clash as the school they are in is a school that teaches combat. The Tenjho Tenge DVD collection will be released sometime this year.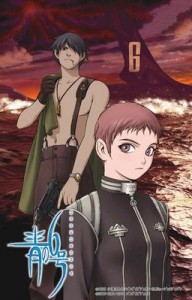 A remastered edition of Blue Submarine No. 6 (青の6号) will be released this year. Satoru Ozawa's (小澤 さとる) classic 1967 manga set in a future where the world is covered in water. The fate of humanity is in Blue Submarine #6 as they remaining humans wage war against the rogue scientist, Zorndyke. GONZO (株式会社ゴンゾ) made every otaku's 1997 a blast by putting the manga on screen with a 4-episode OVA. Like Tenjho Tenge, Blue Submarine No. 6 will be available in the English dub and original Japanese dub with English subtitles. A Blu-Ray edition of the anime, also courtesy of Discotek, will be released on the latter part of the year.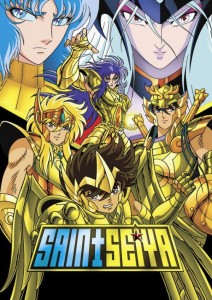 In April 2012, Discotek has announced through their official Facebook fan page that Saint Seiya (聖闘士星矢 セイントセイヤ) movies 1 to 4 will be released on DVD. 10 months after, they have already given fans a sneak-peek of the DVD covers that will be released on June 25, 2013. The movies are in two separate DVD packages . The DVDs will be available in both Japanese and English dubs.
For more information on their DVD releases, check out Discotek Media's official website. If you spend too much time on Facebook, don't forget to like their fan page so you won't miss out on their updates!