"The Dark Knight" Shooting Incident In Colorado Considered One Of Worst US Massacres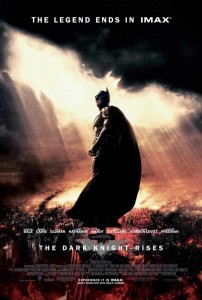 Everything went horribly wrong during the midnight screening of The Dark Knight Rises in Aurora, Colorado. A short moment after gas was leaked in screen 9 of the Colorado movie theater, gun shots were heard. The theater was in complete pandemonium; movie goers were running, screaming and crying. Everyone was heading immediately for the nearest exits. After the terrifying event, over 50 people were terribly injured while 12 people died, including a 6-year-old child. Those who witnessed the grim massacre saw a masked figure who rained the theater with bullets.
James E. Holmes was identified as a suspect of the heinous shoot out. Armed with and AR-15 assault rifle, Remington 12-gauge shotgun and a 40-caliber glock handgun, the 24-year-old neuroscience graduate from the University of Colorado, Denver reportedly dyed his hair red and told the police that he was the Joker. Police face problems in getting through the suspect's apartment unit: Holmes has set up numerous traps which makes his base impenetrable.Aurora Police Chief Dan Oates said it could take days to work through the apartment.
The Dark Knight shooting incident reached the White House around President Barack Obama was shocked and saddened. Obama cancelled campaign events supposedly scheduled last Friday and will travel to Colorado today to visit the survivors. "We will do everything that we can to support the people of Aurora in this extraordinarily difficult time. As we do when confronted by moments of darkness and challenge, we must now come together as one American family," he said in a statement.
The Dark Knight director Chris Nolan issued a statement about the shooting saying "Speaking on behalf of the cast and crew of The Dark Knight Rises, I would like to express our profound sorrow at the senseless tragedy that has befallen the entire Aurora community. I would not presume to know anything about the victims of the shooting but that they were there last night to watch a movie. I believe movies are one of the great American art forms and the shared experience of watching a story unfold on screen is an important and joyful pastime. The movie theatre is my home, and the idea that someone would violate that innocent and hopeful place in such an unbearably savage way is devastating to me. Nothing any of us can say could ever adequately express our feelings for the innocent victims of this appalling crime, but our thoughts are with them and their families."
Warner Bros. cancelled their Paris premiere with respect to the recent tragedy. New York Police Commisioner Raymond Kelly has stationed his officers in New York based theaters while AMC Theaters will not allow costumed or masked individuals inside the theater.
We at Asgard send our thoughts and prayers to all the victims of the Colorado shooting.