Crunchyroll In The News: Bishie Basketball Players, Boxers And Sexy Wrestlers
American streaming website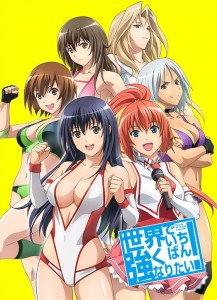 Crunchyroll is packing up a mean punch with their latest titles offered for streaming and coincidentally, all are sports-themed or has something to do with sports!
Part of their action-packed line up is the anime adaptation of Sekai de Ichiban Tsuyoku Naritai! (世界でいちばん強くなりたい!). Also known as Wanna be the Strongest in the World!, Sekai de Ichiban follows the story of Hagiwara Sakura. Sakura is a member of the famous idol band Sweet Diva, together with Miyazawa Elena, who Sakura sees not only as a close friend but also as a rival. During a television filming session, Elena gets into a fight with a pro-wrestler named Kazama Rio. Seeing Elena badly hurt drives Sakura into joining the wrestling ring to avenge her friend. Sekai de Ichiban Tsuyoko Naritai! is set for a Sunday slot starting on October 6, 2013 at 5:30 AM pacific time for Crunchyroll members who have premium membership.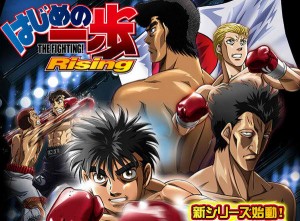 The next two titles have already gained fame over the years and fans of Hajime no Ippo (はじめの一歩 THE FIGHTING!) will be happy to know that the third season of the anime is included in the Crunchyroll streaming offer. Makunoichi Ippo (幕之内 一歩) was a shy high school student and was frequently bullied. Ippo was rescued by retired boxer, Genji Kamogawa (鴨川 源二), from a particularly violent beating. Upon waking up inside the Kamogawa Boxing Gym (鴨川ボクシングジム), Ippo found courage and inspiration from the sport that saved him. George Morikawa's (森川 ジョージ) legendary boxing franchise will be streamed starting on October 5, 2013 at 11:00 AM in pacific time for premium members.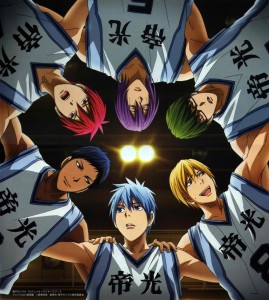 Last but not the least is the basketball-themed anime everyone's crazy about. Kuroko no Basuke (黒子のバスケ) is on its second season and will be part of the latest titles Crunchyroll will stream. Kuroko Tetsuya (黒子 テツヤ), together with Kagami Taiga (火神 大我), are part of the Seirin High basketball team who dream of taking their school's team to greater heights. For members with the premium membership, Kuroko no Basuke streaming will begin on the same day as of Hajime no Ippo, October 5, 2013, at 11:30 AM also in pacific time.
If you have the free membership only, don't fret! Streaming for all these cool titles will be released a week after the For more information, head on down to the official Crunchyroll website and get your fix on the latest anime!